What's the Newest iOS 14 Update?
What's the Newest iOS 14 Update?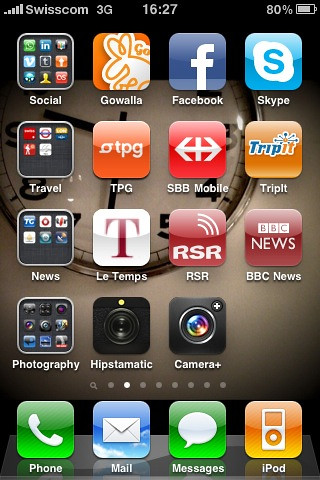 There has been much discussion about the newest Apple iOS update. The newest update known as iOS 14 is said to bring about major changes to how advertisers can track users. This is especially true as it relates to how Facebook advertising and performance tracking works. Here are some of the key pieces of information you'll want to know.
What Is the Update?
It was in June of 2020 when Apple shook the advertising world. They announced that they would be injecting a bunch of privacy-focused features that would alter the way advertising was both tracked and reported.
The newest update will make it a requirement for apps to ask a prospective user for permission to both collect and share data using Apple's built-in device identifier.
This means that a user will need to 'accept' being tracked and allow advertisers to collect and share data using the unique identifier.
The newest update is going to eliminate certain data collection practices unless a user has specifically opted into being tracked through this new prompt.
What Is the Device Identifier for Advertisers?
The Identifier for Advertisers (IDFA) is a randomly assigned number that is given by Apple. It is assigned to a unique device and it allows advertisers to effective track data to deliver custom advertising to them.
This data is then able to be used to not only discover new information about the user but how they interact with campaigns and more.
How Is the Update Going to Affect Advertisers with Facebook?
The newest update is going to impact Facebook in a big way. It will change how Facebook can not only obtain, but also how they can process information from the various data collection tools that they use like the Facebook Pixel. This is a tool that helps advertisers track the conversion of their campaigns.
Before the update, IDFAs weren't hard to get. They were readily available for the majority of Apple users. However, with the newest update, that number is expected to drop significantly. A lot more users are going to opt out of this which means that there will be a lot less access to data than advertisers had previously. This is going to impact the ways businesses can leverage digital advertising in their business.
When Will the Update Be Released?
The update is expected to come out by early spring which is when Apple has told advertisers to be ready by. Therefore, you can expect it to come very soon.
What Should Most Advertisers Be Doing?
There is still a lot of unknowns about the latest update. A lot of businesses are still waiting to see what Apple is going to require and to figure out how they should react to it. However, there are certain things that you can do if you are advertising on Facebook.
For one, you'll want to sign up for the Facebook domain verification feature. This is something that every website will need to use if you have advertising attached to it. This is a simple process.
Facebook is a company that is fighting against this newest update because they argue that you can have user privacy and personalised ads existing together. They claim that the latest update is going to harm businesses. Facebook has noted while they will comply with the new update, they will share their popup that displays more information about why they collect the data they do.
If a user accepts the prompts, you'll continue to see relevant ads. If you don't, you'll get less relevant ads.
If you are concerned about how the newest update is going to negatively impact your digital advertising efforts, you can contact us right now. The experienced website design and development team at Air Social is ready and waiting to assist you in ushering your business into the new privacy-focused age of digital advertising.