How the COVID-19 Pandemic Has Affected HR and What to Expect in the Workplace Moving Forward
How the COVID-19 Pandemic Has Affected HR and What to Expect in the Workplace Moving Forward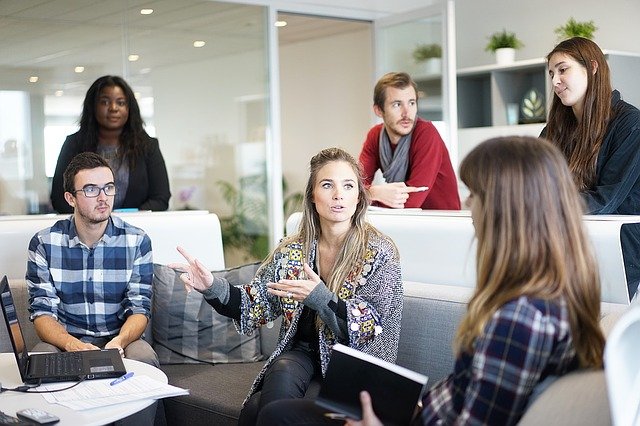 In the past ten years, I have written prolifically and spoken extensively about the disruptions that we should come to expect in the way we learn, communicate and handle our work. In my article titled "Humans, Gigs and Robots Are The New Blended Workforce", I forecasted in most organisations, there would be an increase in the number of full time workers who would work hand in hand with freelancers, bots or digital assistants. I went on to add, "The pace of change has never been this fast, yet it will never be this slow again!"
What I couldn't have envisioned was that at this period in time, most of us would be working from home and trying to figure out how home schooling should work, while at the same time trying to handle three Zoom calls – one work based, one to the better half, and one to the kids learning from home, all at once!
The COVID-19 pandemic is quickly proving that it will be the catalyst for some of the biggest workplace transformations during our time. By the time the pandemic is fully under control, there will be an indelible change in the way we work, shop, exercise, learn communicate and most importantly where we work.
VUCA which is an acronym for Volatile, Uncertain, Complex, and Ambiguous was first introduced to the media by the Army War College in 1987. In just a few weeks, the coronavirus has done what most of us could not imagine. In that short span of time, the raging pandemic has shut down most eateries, shops, gyms and bars not to mention that according to Gartner, 88% of workers have been encouraged or forced to work from home regardless of whether they are showing signs of infection. What's worse, the pandemic has triggered massive hiring freezes and job losses. In fact, as of last week, a record breaking 3.3 million Americans had submitted their applications for unemployment benefits!
In spite of the changes we can see, the elephant in the room continues to be: how will this massive transformation in our way of life affect you, your workforce, your organisation and the entire workplace?
To answer this question, we will have to look closely at the results published in Corona Virus in the Workplace – A survey carried out among 350 HR professionals based in the United States by Future Workplace.
The discussion below will feature some of the insights on how organisations are coping with the new normal at work occasioned by the COVID-19 pandemic. I will also add my thoughts on how the pandemic will accelerate many changes in the future of work initiatives moving forward.
1. Companies Will Increase Employee Trainings and Invest More in Remote Workers
Most companies across the world have been mitigating the spread of the COVID pandemic by either ordering or encouraging their employees to work from home. Most workers have come to accept that working from home is the new normal during this pandemic. Today there are comments which have become common utterances such as, "It's the first day that I am attempting to handle home schooling and working from home… I never signed up to be a tutor but I now believe that teachers' salaries should match those of CEOs!"
So, what exactly are most organisations doing to ensure that they successfully navigate through the biggest work from home experiment ever? Our research sought to identify how companies are trying to meet the needs that are bound to arise when a lot of their employees are remote workers and the main response was that most companies are investing in training. In our Future Workplace Survey titled "The Impact of the Corona Virus in the Workplace", we asked: "In what ways does your company offer training on how to successfully work from home?"
The responses we received ranged from: Offering training to both managers and workers, mentoring, coaching and the launching of Employee Resource Groups which are targeted towards helping remote workers and their families cope with working from home.
2. The Future of Work Will Have a Direct Impact on the Well-being of Workers
In my Forbes Column titled "Top Ten HR Trends That Matter Most in the 2020 Workplace", the discussion shows how firms that focus on potential changes in the future of work end up being consumed by automation, impending job disruptions and changes in employee demographics. Though all the changes mentioned above are important, we should not forget to make the well-being of workers a top priority!
If there is anything the pandemic clearly shows, it is that the future of work is the future of worker well-being. With the expanding digital economy, our current mode of working where the worker always has to be on-site, the stresses that come with juggling personal and work life, and now the effects of the COVID-19 pandemic, helping workers improve their general well-being has never been more important.
You can learn more about adapting to a changing world at SAP Business ByDesign.